Manuscript preparation process
5. 12. 2016

We process manuscripts in several steps:

Step 1: Basic Check

Step 2: Similarity Check

Step 3: Peer Review

Step 4: Acceptance/Rejection Decision

More details can be found HERE.

 
Citations
1. 12. 2016

The pattern of the articles citations published in Sociální pedagogika/Social Education can be found HERE.
PUBLISH 'N'READ WITH US
24. 11. 2016
Who are we?
A double blind peer-reviewed, open access scientific journal that provides the rapid publication of articles in the field of social education. Our basic mission is to create a publication space for professionals in the field of social education.
How to publish with us?
All you have to do is look at the section for authors at www.soced.cz, which contains all the important information, not only for authors but also for potential reviewers, in both Czech and English.
New recommended length of articles
26. 9. 2016

Dear authors,

year 2017 will bring us a new recommended length of articles:
abstract

:

900-1,500

characters with spaces
full-text: max. 45,000 characters including spaces (

all parts

)
Publishing Standard
13. 7. 2016

Dear readers, authors and reviewers,
Social Education journal invite you to respect the publishing recommendations made by the American Psychological Association, which for these purposes has issued Publication Manual (Publication Manual of the APA, 6th edition, 2010). For now, we follow the recommendations within the literature citations and are expanding to cover other areas including manuscript structure, content, displaying results and others. Please read the manual before publishing / reviewing manuscripts for the Social Education Journal. We hope this will contribute to the quality improvement of internationally comparable manuscripts.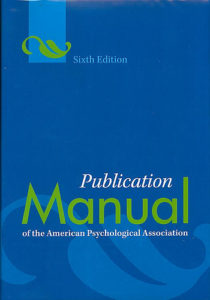 Publishing plan for the year 2017/2018
9. 6. 2016
Just released: vol. 4 / No. 1, 2016!
9. 6. 2016

Dear readers,
we are happy to inform you that April issue of the Sociální pedagogika | Social Education journal (vol. 4 / No. 1, 2016) has just been released! The next issue will be released in fall of 2016. Enjoy your reading!
Full-text deadline extended (volume 4 / issue 2, November 2016)
9. 6. 2016

Full-text submission deadline for volume 4 / issue  2 (November 2016) is extended to June 30, 2016. Find out more HERE.